Seminar for history educators "Reshaping the Image of Democratic Revolutions 1989" Call for participants
10. August 2021 15:31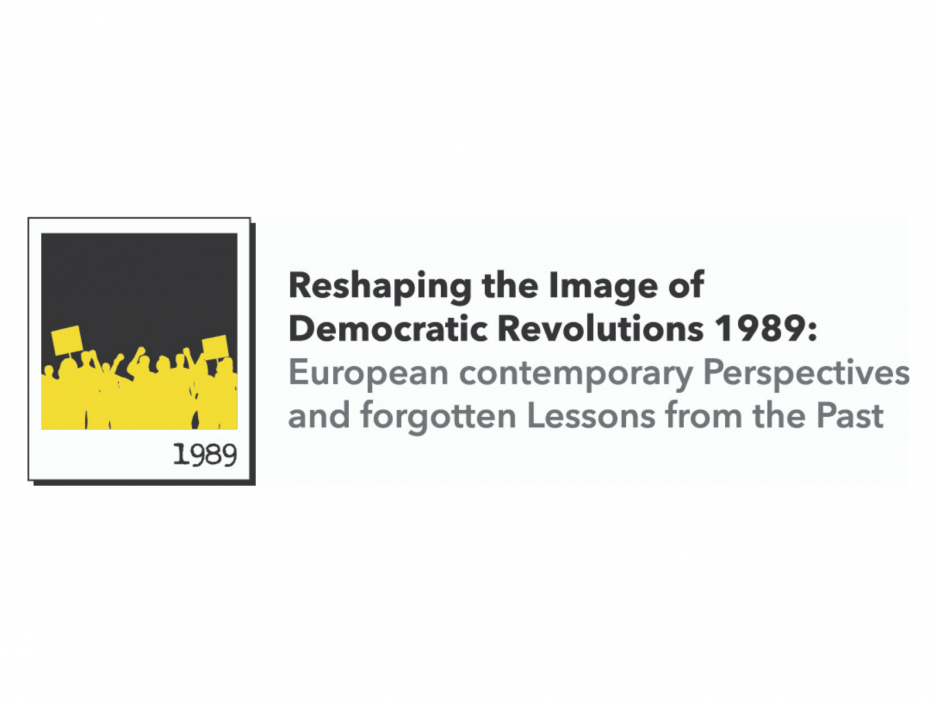 Seminar for history educators "Reshaping the Image of Democratic Revolutions 1989"
Thessaloniki, Greece
22nd – 26th September, 2021
Call for participants
About the seminar: The Seminar "Reshaping the Image of Democratic Revolutions 1989" will take place from 22nd till 26th of September 2021 in Thessaloniki, Greece. It will bring together partners history teachers/educators and youth workers from different European countries.
At the seminar an educational film dedicated to the democratic changes in Europe in 1989 and the transition to democracy and free market economy in the 1990s will be presented.
All participants in the Seminar will receive a manual with didactic materials to be used when teaching about the democratic transitions that took place in Europe.
Apart from that, we will be working together on the following questions:
Is there a generation of transition in Europe?
What is young people's knowledge of 1989 and the changes that took place after that?
Which are the go-to resources about the democratic changes in each country?
The project "Reshaping the Image of Democratic Revolutions 1989: European contemporary Perspectives and forgotten Lessons from the Past" seeks to remind European citizens about the democratic revolutions 1989-1990 as a period of arduous struggles for pluralistic democracy and peaceful coexistence in Europe with the aim to strengthen the contemporary commitment of the European citizens to the preservation of democratic pluralism and democratic institutions.
Who can apply: history teachers/educators and youth workers from Croatia / other EU member countries + history teachers/educators and youth workers from Albania, Bosnia and Herzegovina, North Macedonia, Montenegro, Serbia and Kosovo.
When and where the Seminar takes place: September 22-26, Thessaloniki, Greece
Costs: Traveling to Thessaloniki and back, accommodation, 3 meals a day and all program activities during the Seminar are fully covered by the organizers.
How to register: You can register for participation in the Seminar via the link:
Registration deadline: 1.09.2021
You can find more information about the Seminar and the project in the info pack bellow.
The project is co-financed by the European Union through the program "Europe for Citizens".