ICTY Oral History
10. February 2022 16:00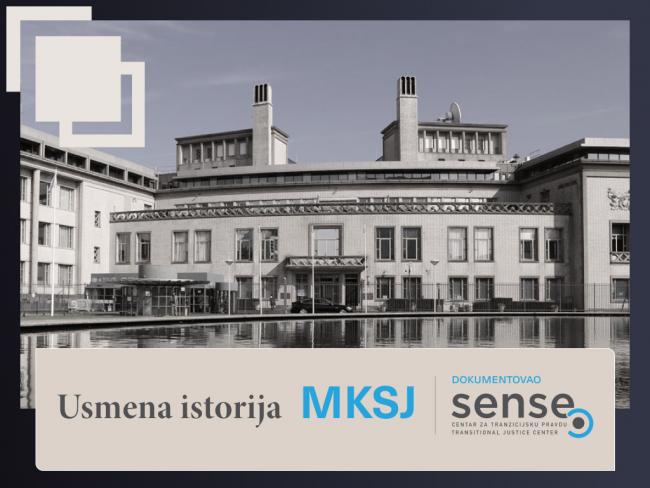 SENSE Agency and its successor, SENSE Transitional Justice Center reported on the work of the United Nations International Criminal Tribunal for former Yugoslavia (ICTY) from 1998 to 2019. Throughout this period, SENSE has assembled a compilation of over fifty video interviews with the main actors of the ICTY history. Successively publishing these interviews in the following months, SENSE Center embarks on a project to create a unique collection of oral history of the ICTY, as documented by SENSE.
ICTY Oral History Collection of recorded interviews reveals issues, problems, successes, and failures of the ICTY, as they were developing. The Collection aspires to make this historic record of the development of the ICTY and international criminal justice widely and permanently accessible to the public, and increase the understanding of its work.
Among the interviewees are all Presidents and the Chief Prosecutors of the ICTY, judges, leading trial attorneys, Registrars, investigators, defense counsels, the UN Detention Unit wardens and many other figures involved in its activities. With this project SENSE Center is making these interviews available to the public for the first time in their entirety.
ICTY Oral History is available at: