Youth exchange within the project "Biographies of Resistance"
06. September 2021 15:22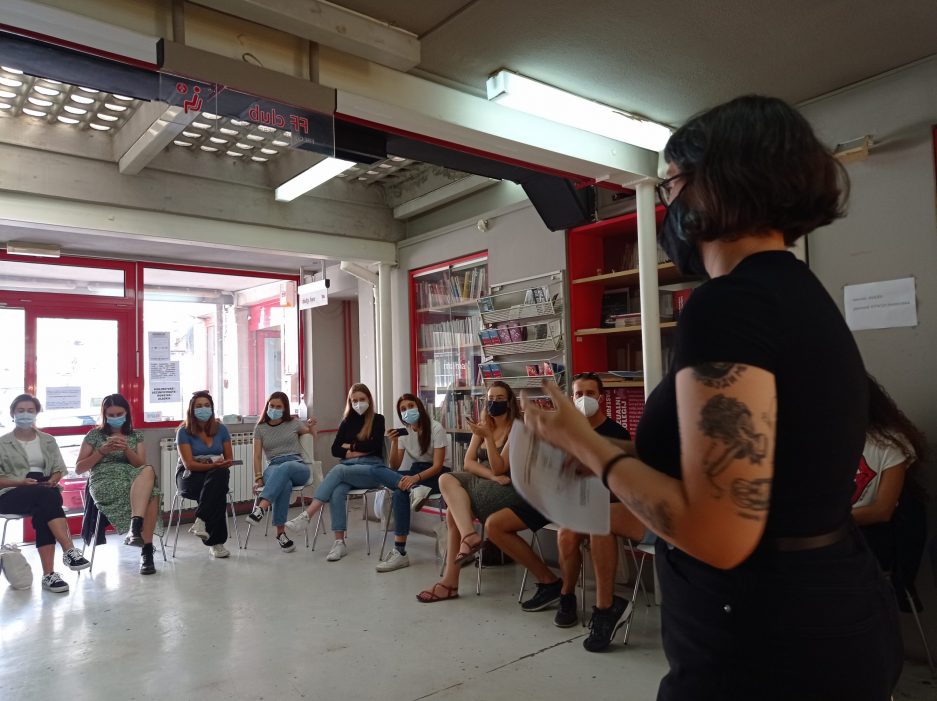 After many months of delay and waiting, today, on September 6, 2021, our youth exchange within the project "Biographies of Resistance" began.
Thirty young people from six European countries (Czech Republic, Greece, Croatia, Italy, Serbia, Spain) will, during the ten days of activities, discuss topics of marginalized groups in historical narratives, education and public space and present selected biographies from national history to other participants. Together, we will visit places of suffering and memories, such as JUSP Jasenovac, Dotrščina Memorial Forest and Mirogoj Cemetery, and explore various locations in Zagreb in interesting ways. Inspired by workshops, discussions and visits, participants will, on creative workshops, present biographies of selected people from their national history using various artistic techniques and place them in an exhibition, which will be opened on the last day of the activity (September 15). Of course, they will socialize and exchange ideas and experiences in informal times, and get to know each other better and develop new friendships.
The project is financed by Erasmus+ program of European Union.