The "Workshop on the History and Memory of National Socialist Camps and Killing Sites" in Zagreb
10. May 2022 09:07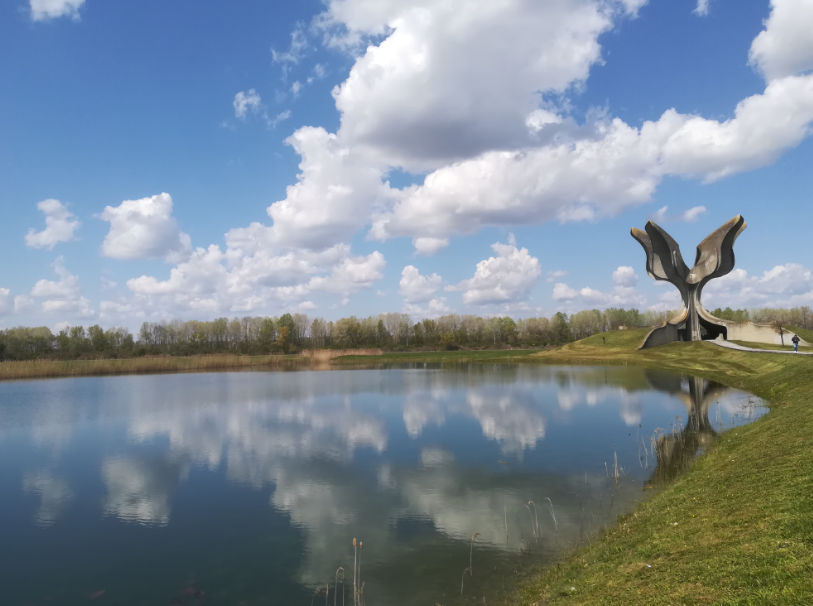 The "Workshop on the History and Memory of National Socialist Camps and Killing Sites" has taken place almost every year since 1994, each time at a new location. The idea behind the workshop is to create a non–hierarchical space where curators, Ph.D. and MA students can present and discuss their projects while also learning about the history of the Holocaust in the geographical setting where the workshop takes place. Besides the participants' own presentations, the program includes excursions to former camps and killing sites as well as keynote lectures given by established scholars. A collective volume with articles based on the presentations is published after each workshop.
While the workshop was initially a German event, it has since 2015 taken place in different European countries. This year's workshop takes place in Croatia, which during the Second World War was a laboratory of fascist experimentation, which culminated in mass violence and multiple, intertwined genocides against Serbs, Jews and Roma. The Holocaust and genocide in Croatia were significantly shaped by the spatial settings, from terror in the streets of various cities, "anti-partisan" actions in open spaces, victim's villages which were turned into mass execution sites or in more than thirty concentration camps. The workshop features an excursion to Jasenovac, the largest and deathliest of the camps in the Independent State of Croatia as well as a guided tour of Zagreb that sheds light on the architectural, intellectual and cultural contribution of the city's Jewish community and their plight during the war. Reflecting the growing international nature of the workshop, the 30 participants who will participate this year come from 10 different countries, including Austria, Croatia, Denmark, England, France, Hungary, Germany, the Netherlands, Norway and the US.
The Workshop is held in partnership with Documentom – Center for Dealing with the Past, with support of: Claims Conference; Fondation pour la Memoire de la Shoah; Fritz Thyssen Stiftung; Stanley Burton Centre for Holocaust and Genocidal Studies, University of Leicester; Stiftung Zeitlernen. Public Panel Discussion is supported by Friedrich Ebert Stiftung.