The guide "Zagreb in war, resistance, artistic creation and memory" and a memorial walk around Zagreb
22. March 2021 16:10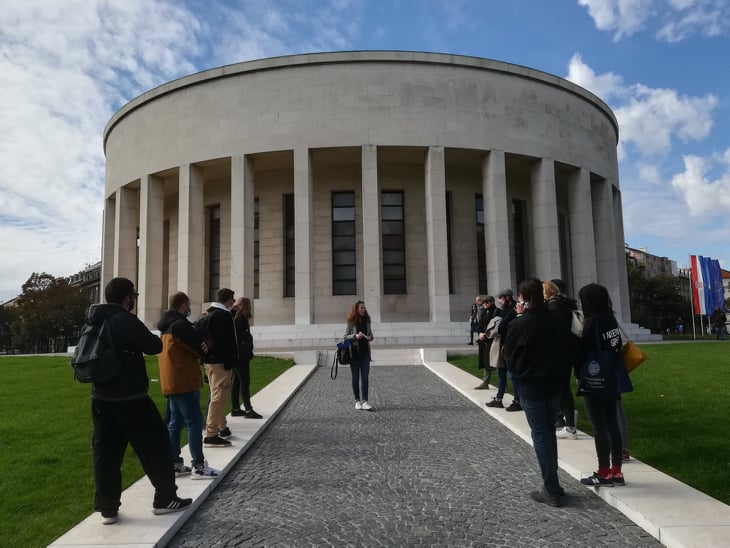 Join us for the presentation of the guide, "Zagreb in war, resistance, artistic creation and memory. A guide to Zagreb during World War II", and a historical walk around select locations in the city.
The walk will take place on Saturday, 27 March 2021, beginning at 11:00 a.m.
This will be the first in a series of memorial walks around significant locations, sites associated with the Ustasha regime and its crimes, with the suffering of the population during World War II, as well as with anti-Fascist resistance. We will gather outside the Student Centre (Savska Cesta 25), and visit numerous locations in the city centre. The walk will take around an hour and a half, and will finish at the Trg Žrtava Fašizma [ Square of the Victims of Fascism].
Please send your applications to tena.banjeglav@documenta.hr.
Due to the coronavirus measures currently in force, the number of participants is limited. We kindly ask you therefore to register your intention to attend at the e-mail address above, and wait for confirmation. We would also ask you to take your face masks and maintain requisite distance during the walk. Please register on time!
---
The guide has been prepared with support from the US Embassy in Croatia, through its Small American Grants programme.