Start of the Seminar "Reshaping the Image of Democratic Revolutions 1989"
24. September 2021 09:06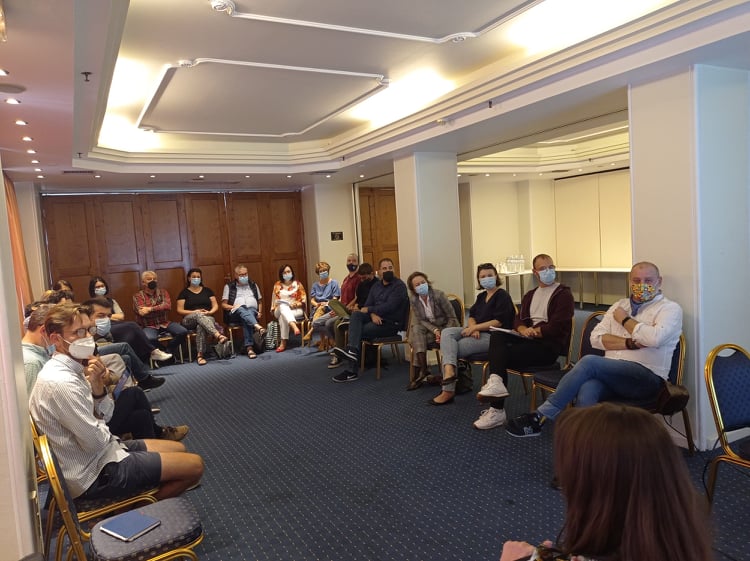 The Seminar "Reshaping the Image of Democratic Revolutions 1989" takes place from September 22 till September 26, 2021, in Thessaloniki, Greece. It brings together history educators and youth workers from 10 different European countries. During the seminar they will work together at several workshops and share their experience, working methods and knowledge.
A screening of the educational film "How did 1989 change Europe?" is also included in the program. The film is dedicated to the democratic changes in Europe in 1989 and the transition to democracy and free market economy in the 1990s and can be used in formal and informal education.
All participants will be presented with the manual "1989: a lesson from the past" which collects didactic materials aimed at improving the working methods of history educators who deal with this topic.
The seminar is part of the project "Reshaping the Image of Democratic Revolutions 1989: European contemporary perspectives and forgotten lessons from the past". The project seeks to remind European citizens about the democratic revolutions 1989-1990 as a period of arduous struggles for pluralistic democracy and peaceful coexistence in Europe with the aim to strengthen the contemporary commitment of the European citizens to the preservation of democratic pluralism and democratic institutions.
As another part of the seminar, a public presentation of the project and the educational film is scheduled for September 24. You can find more about the event here: https://fb.me/e/1KNSAKTj9
The project is co-financed by the European Union through the program "Europe for Citizens".
You can also follow us on Instagram: @reshaping1989