Sound in the Silence: Interdisciplinary project for secondary school students and their teachers
17. March 2023 12:02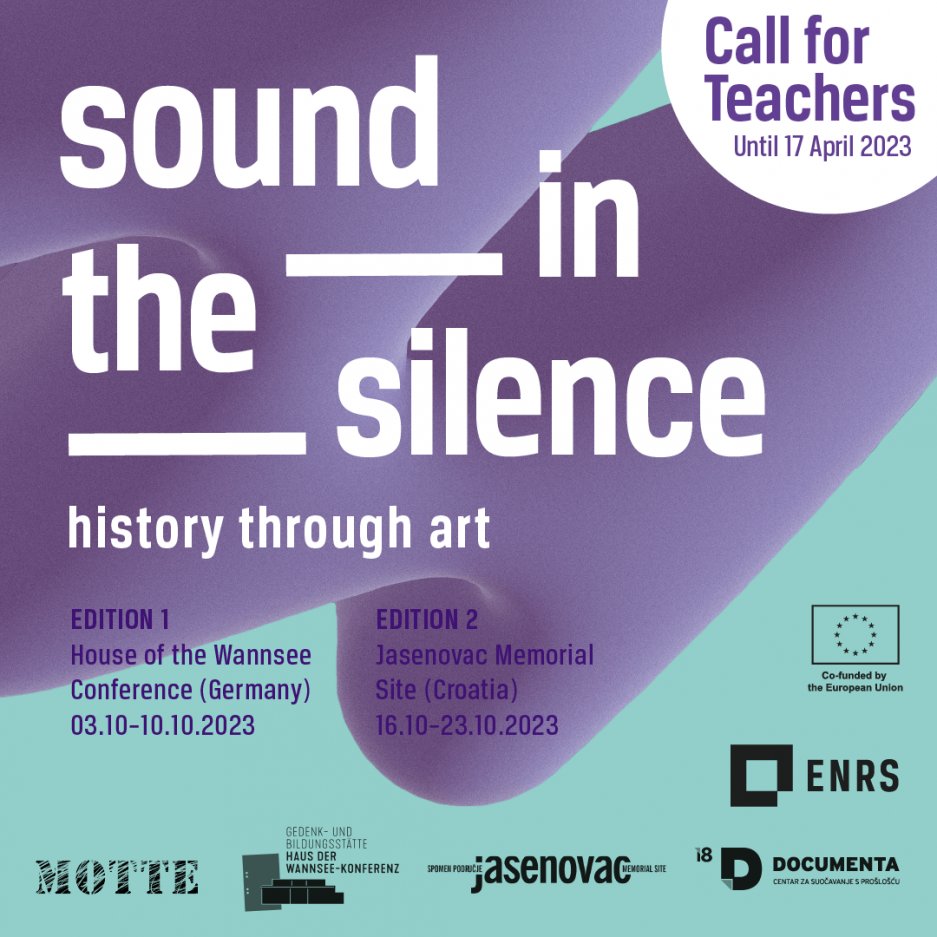 An opportunity for teachers from European Union countries!
Looking for new ways to educate students about the past? Teach history through art!
If you have a passion for teaching and want to be a part of an international initiative combining history and art, we invite you to apply to the ninth edition of the Sound in the Silence educational programme.
The European Network Remembrance and Solidarity (ENRS) together with its partners in Germany and Croatia, are looking for committed high school teachers and their students from EU countries to take part in an intercultural and interdisciplinary remembrance project.
This year for each memory site, we will choose four teachers from four different countries together with their students. You will spend eight days in one of the places connected with a difficult aspect of 20th-century history. The locations for the 2023 edition of 'Sound in the Silence' are:
The House of the Wannsee Conference in Berlin (Germany) – a villa, where the prominent officials of Nazi Germany gathered on 20 January 1942 to discuss details of the planned 'Final Solution to the Jewish Question'
Jasenovac Memorial Site (Croatia) – a site established to remember one of the largest concentration camp complexes in Europe, created and operated by the Ustaše in the Independent State of Croatia. Between August 1941 and April 1945 thousands of Serbs, Jews, Roma and political dissidents were killed there.
Applications are possible until 17.04.2023.
You can apply by filling out the application form on the following page: https://sisrecruitment.enrs.eu/
Read more about the conditions, the project and the event in the attached document.