Panel Discussion "Between Memory and Oblivion" 2nd part
24. September 2022 08:08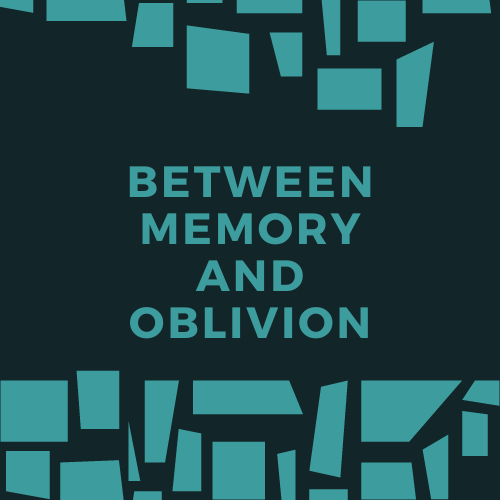 We kindly invite you to the Panel Discussion "Between Memory and Oblivion" – 2nd part to be held on-line on Tuesday September 27th from 13:00 – 15:00.
In the introduction, the speakers will present some examples of cooperation between memorials, local museums and education institutions.
The panels bring together curators, teachers and youth workers with representatives of different memorial institutions to discuss the challenges of strengthening quality and relevance of Holocaust education and remembrance activities with young people. It also aims to identify new opportunities and propose recommendations for improving international interdisciplinary cooperation related to remembrance of crimes against humanity during Second World War.
The speakers will be:
Thomas Lutz, Stiftung Topographie des Terrors, Berlin
Nataša Mataušić, historian and curator, Zagreb
Elma Hašimbegović, director, Historical Museum of Bosnia-Herzegovina, Sarajevo
Saša Petejan, journalist and curator, Zavod APIS, Koper, Ljubljana
The discussion will be moderated by Vesna Teršelič, Director of Documenta – Center for Dealing with the Past.
The panel is part of the project "Between memory and oblivion: WWII places of memory", developed by Documenta and European partners: MMH Dachau and the University of Regensburg (Germany), Associazione 4704 and Topografia per la storia (Italy), APIS Institute and Social Academy Slovenia), to stimulate debate on World War II memorial sites (former concentration camps, forced labor camps, execution sites, prisons, locations of resistance…) and to confront abandonment of these places, as well as the forgetting stories of victims and survivors, which we often face.
The project is funded by the European Union, through the Europe for Citizens program.
Please register at: https://forms.gle/Bzhs2kJDBUDq9u5W9
You can follow the panel through this link:
https://us02web.zoom.us/j/82590261782?pwd=K3N6K29mZU5PaCtNd2tKbnlTNE5zZz09