Exhibition "The Path of no Return – From the Slana Camp to the Jasenovac Camp"
21. April 2021 08:15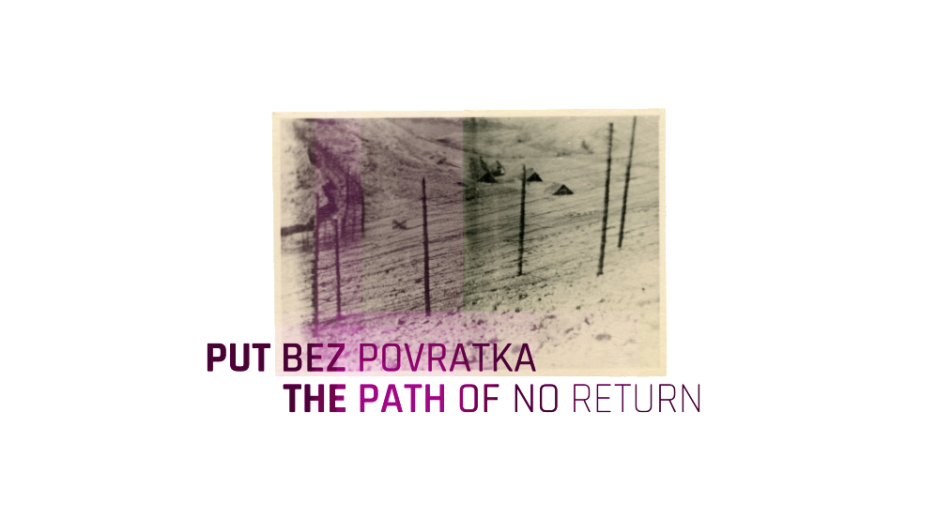 Dear Colleagues,
We would like to invite you to the opening of the exhibition,"The Path of no Return – From the Slana Camp to the Jasenovac Camp", on 21 April 2021 at 5pm at the Jasenovac Memorial Site Education Centre. The exhibition will be open until 1 June 2021.
The exhibition was conceived by Ivo Pejaković. Its organisers are the Jasenovac Memorial Site and Documenta – Centre for Dealing with the Past.
The exhibition was made possible with the support of the Stiftung EVZ and the International Holocaust Remembrance Alliance.
In the central part of the island of Pag, there is a deep bay that opens to the north-east, facing the Velebit mountain. This landscape reminiscent of the lunar surface was where the Slana camp was situated. The brutal conditions in the camp, as well as the equally brutal treatment of the inmates by the Ustashe, ensured that not many witnesses lived to tell the story of this place, making each preserved testimony precious. There were two sub-camps in the camp: one for the Serbs, and another for the Jews. According to testimonies by the few Jews who survived, the treatment of the Serbs was even more savage. As a result, to the best of our knowledge, there have been no cases of Serb inmates who survived the Slana camp and World War II and left testimonies about their experiences. Today, the site where the camp was located is not marked by a monument or a memorial plaque. Preserving memories of the victims of the Holocaust and of genocide is a cornerstone of civilisation, which is why the victims deserve better. Therefore, let us remember the victims of Slana.
Yours sincerely,
Ivo Pejaković, director of the Jasenovac Memorial Site
Vesna Teršelič, director of Documenta