Online conference "Photography and memory: new approaches to culture of remembrance"
25. April 2021 08:07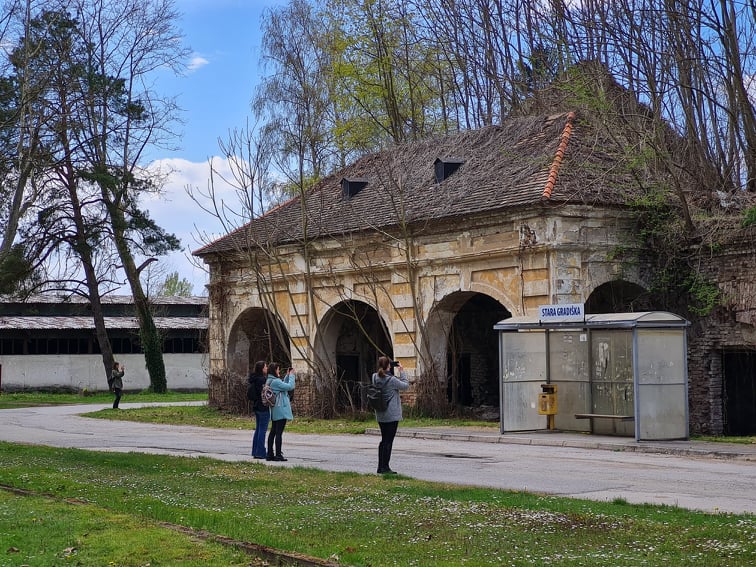 Documenta – Center for dealing with the past kindly invites you to the online conference "Photography and memory: new approaches to culture of remembrance" and opening of the online exhibition "Meeting Memories: a look at the past through the lenses of photography"
The conference will be organized on Monday, April 26 from 10:00 to 11:30.
You can follow it via this Zoom link: https://us02web.zoom.us/j/86406257299
The conference aims to discuss the connections between photography and memory, focusing on history of World War II, through the personal experiences and perspectives of the participants of the program "Meeting Memories".
In the program, participants from Croatia, Bosnia and Herzegovina, Germany, Italy, Serbia and Slovenia attended an online workshop on photography with the photographers Sandra Vitaljić and Saša Kralj and later visited significant places, concentration camps and execution sites from World War II in their own countries, where they took photos of locations such as Jasenovac and Stara Gradiška, Dachau, Gonars and Visco, Staro Sajmište and Jajinci, Bučka and Maribor.
You can see all the photos from Monday 26 April at the link Meeting Memories.
"Meeting Memories: Learning from the Past to Confront Dehumanization Today" is financed by Europe for Citizen program of the European Union.