NE)OSOBNA REPREZENTACIJA / (IM)PERSONAL RE – PRESENTATION – ZLATKO KOPLJAR
22. April 2020 13:55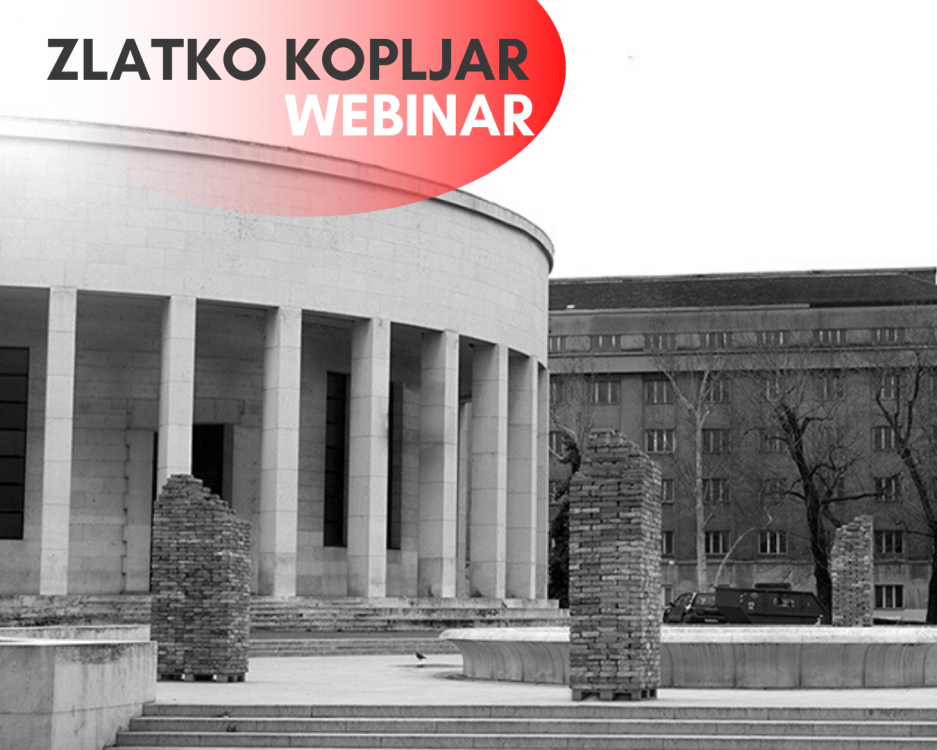 Pridružite nam se na webinaru "(Ne)osobna reprezentacija/(Im)personal Re-presentation – Zlatko Kopljar", uživo na Facebook (https://www.facebook.com/DocumentaZagreb/) i Twitter(https://twitter.com/Documenta_hr) kanalima Documente u petak, 24. travnja 2020. u 12:00!
Povod razgovora je 75. obljetnica proboja logoraša iz Jasenovca, 22. travnja 1945. godine.
Vesna Teršelič voditeljica Documente i George Manoudakis, socijalni antropolog, razgovarat će putem videokonferencije s performativnim umjetnikom Zlatkom Kopljarom i predstavnikom JUSP Jasenovac.
Tema razgovora bit će odnos Kopljarovih djela i teme sjećanja, s fokusom na skulpturu K19 – niz ciglenih stupova koju su napravili zatvorenici jasenovačkog koncentracijskog logora, te mogućnost uključivanja umjetničkih djela u stalnu izložbu u Spomen-području Jasenovac, kao iskorak prema zajedničkom sjećanju i priznavanju zajedničke povijesti toga mjesta.
Tijekom prijenosa ćete i Vi imati mogućnost sudjelovati te postavljati pitanja kroz chat, te vas pozivamo da se registrirate putem e maila kontakt@documenta.hr
Documenta – Centar za suočavanje s prošlošću
---
Ovaj materijal nastao je uz financijsku podršku Europske unije, u okviru projekta "Towards an open, fair and sustainable Europe in the world – EU Presidency Project 2019-2021''. Za sadržaj je isključivo odgovorna Platforma za međunarodnu građansku solidarnost hrvatske – CROSOL i ne može se smatrati službenim stavom Europske unije.