Meeting Memories: seminar for teachers and youth workers – 12./15. 11., Ljubljana, Slovenia / Call for participants (Postponed, Spring 2022)
19. October 2021 12:24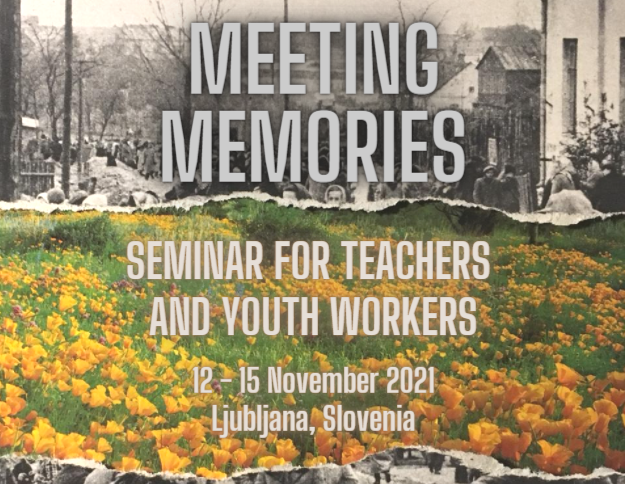 The "Meeting Memories" international seminar offers a space for participants from all over Europe to meet and discuss the themes of Holocaust and Holocaust education, its practices and challenges. During the seminar, the participants will learn new formal and non-formal educational methods, exchange good practices, develop new materials on how to approach the topic in schools and youth work, and cooperate and network in an international environment.
The seminar will be organized from the 12th to the 15th of November 2021 in Ljubljana, Slovenia.
You can participate in the seminar if you have more than 18 years old and if you are a teacher or a youth worker, or have an interest in the topic of education.
To get to know more and apply for the seminar, download the info-pack and call attached!
The project is co-funded by the Europe for Citizens programme of the European Union.
Photo: "Blooming Avenue" by @saldacani // Original photos from: Epoca. Vol. 706. Arnoldo Mondadori Editore, 1964. 55. and Muench, David. Desert Springscape. In The Desert Realm. National Geographic Society, 1982. p. 64. Edizione italiana, 1987.