Lecture by Alexander Korb at the Library of the Faculty of Humanities and Social Sciences
10. May 2022 12:30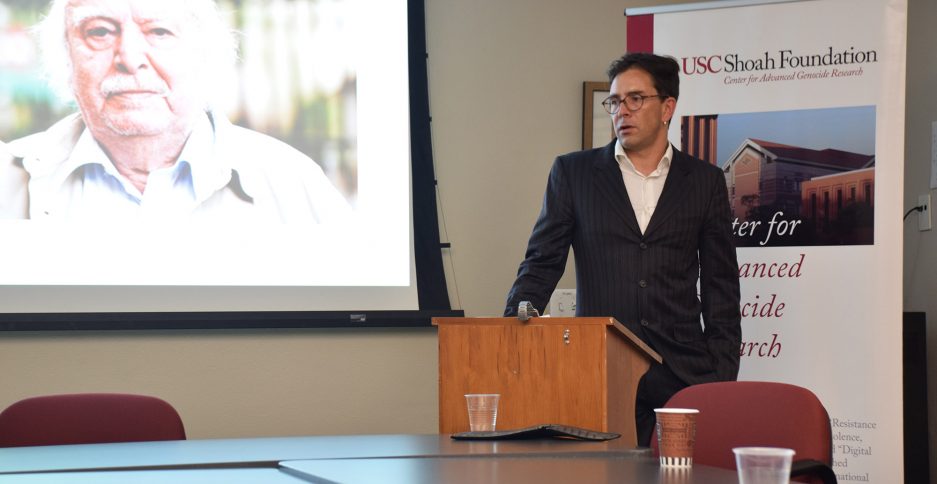 We invite you to a lecture by Alexander Korb entitled "NDH 1941-1945. A genocidal state on Wednesday, May 11, 2022 at 9:30. The lecture in English will be held at the Library of the Faculty of Humanities and Social Sciences in Zagreb, Ulica Ivana Lučića 3. It is co-organized by Documenta – Center for Dealing with the Past.
Alexander Korb is a German historian, professor of modern European history at the University of Leicester and deputy director of the Stanley Burton Center for Holocaust and Genocide Studies. He is one of the leading European experts on the history of the Second World War in Croatia. In his work, he especially deals with the issues of Ustasha terror, suffering, victims and violence in that period. His best known works are: Im Schatten des Weltkriegs. Massengewalt der Ustaša gegen Serben, Juden und Roma in Kroatien, 1941-45, Hamburger Edition (2013) (translation: In the shadow of the great war: mass violence of Ustashas against Serbs, Jews and Roma in Croatia 1941-1945); Ustaša Mass Violence Against Gypsies in Croatia, 1941/42, in Anton Weiss-Wendt (ed.), The Nazi Genocide of the Roma: Reevaluation and Commemoration, ed. (Berghahn, New York); Nation-building and mass violence: The Independent State of Croatia, 1941–45, in Jonathan C. Friedman (ed.), The Routledge History of the Holocaust (Routledge, New York, 2011), 291-302.
We look very much forward your attendance.
Documenta – Center for Dealing with the Past
Photo: USC – University of Southern California