Konferencija 'Civilne zrtve rata u Hrvatskoj. Pravo na pravni lijek i reparaciju'
03. November 2012 19:07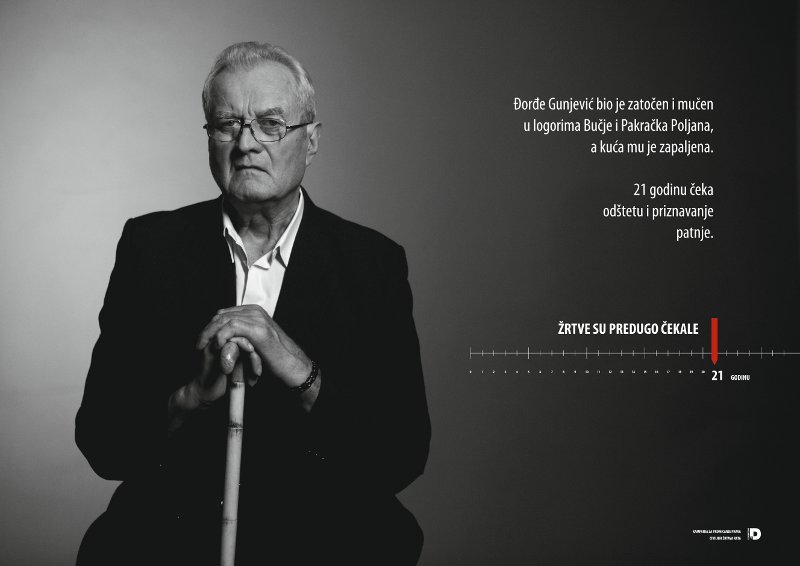 Konferencija 'Civilne žrtve rata u Hrvatskoj. Pravo na pravni lijek i reparaciju za žrtve kaznenih djela protiv vrijednosti zaštićenih međunarodnim pravom' održava se povodom predstavljanja istoimenog istraživanja i nastavka rasprave o pravdi za žrtve ratnih zločina, i to 09. studenoga 2012. godine u Novinarskom domu u Zagrebu.
Središnja rasprava konferencije tiče se prava žrtvana na obeštećenje, odnosno prava na reparaciju. Broj civilnih žrtava rata u Republici Hrvatskoj još uvijek nije poznat, a neki izvori govore o brojci od 8.000 usmrćenih, ranjenih i zlostavljanih osoba. Civilni su stradalnici žrtve usmrćenja, ranjavanja, terorističkih i diverzantskih  djela, seksualnog zločina, osobe stradale od mina. Za veliku većinu njih rat još nije završio. Većina njih nikada nije dobila nikakav oblik obeštećenja,  a njihova patnja gotovo nigdje nije zabilježena. Maleni dio te populacije dobio je status civilnih žrtava rata unutar kojega ostvaruju minimalna socijalna prava. Želimo skrenuti pozornost na to da brojni članovi obitelji žrtava ratnih zločina nisu dobili ni moralnu niti materijalnu zadovoljštinu za svoje gubitke. Njihova patnja nije priznata, počinitelji zločina nisu kazneno odgovarali, a većina je izgubila parnice za naknadu štete protiv Republike Hrvatske te su dužni plaćati visoke troškove parničnog postupka.
Molimo Vas da svojim sudjelovanjem doprinesete raspravi o položaju civilnih žrtava, a osobito o otpisu parničnih troškova te pronalasku odgovarajućih rješenja za obeštećenje istih. Ljubazno Vas molimo da vaše sudjelovanje potvrdite do 7. studenoga na sljedeće kontakte: 01/641 3587 ili pismenim putem na emina.buzinkic@documenta.hr. Najava dolaska je obavezna.