Izgradnja pravednijih društava: Pomirenje u tranzicijskom okruženju
02. July 2012 20:24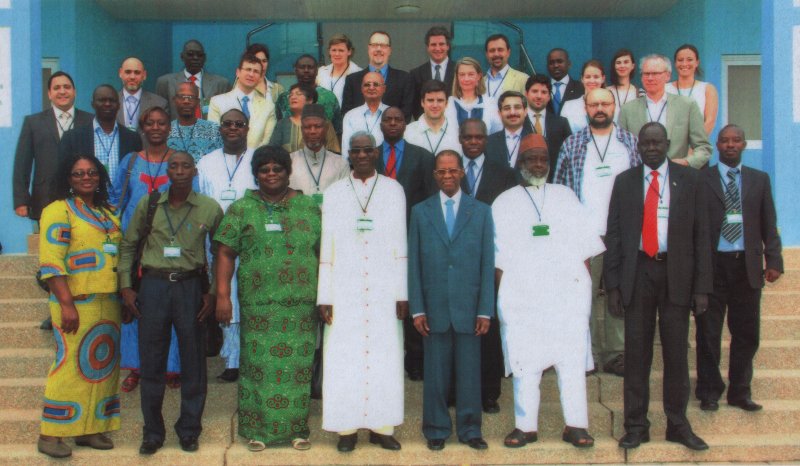 Danas je u Accri, glavnom gradu Gane, započela konferencija pod nazivom "Izgradnja pravednijih društava: Pomirenje u tranzicijskom okruženju". Konferencija se održava u Međunarodnom trening centru za održavanje mira "Kofi Annan" (KAIPTC), u organizaciji The Peacebuilding Support Office (PBSO) and the Norwegian Peacebuilding Resource Centre (NOREF), a uz potporu Quaker UN Office and Interpeace.
Na konferenciji/treningu se okupilo tridesetak sudionika/ca iz postkonfliktnih zemalja koje prolaze kroz službene procese pomirenja, a koji će tijekom sljedeća dva razmijeniti iskustva i stečena znanja te razgovarati o različitim aspektima suočavanja s prošlošću, procesa pomirenja i izgradnje održivog mira.
Među sudionicima/ama su predstavnici/e vlasti, civilnog društva, akademske zajednice i međunarodnih organizacija poput UN-a, a kao predstavnici Hrvatske u Ganu su pozvani Vesna Teršelič, voditeljica Documente i Goran Božičević, voditelj Miramida Centra u Grožnjanu, koji će govoriti o tranzicijskoj pravdi u Hrvatskoj i regiji.
Sudionici/e konferencije tijekom rada neće se usredotočiti isključivo na inicijative i procese suočavanja s proščošću, već će također aktivno istražiti mehanizme za jačanje procesa pomirenja kroz rješavanja sadašnjih i budućih društveno-političkih izazova.