Conference "New Approaches to the Legacy of the Holocaust and Holocaust Education" held in Zagreb
25. January 2021 14:31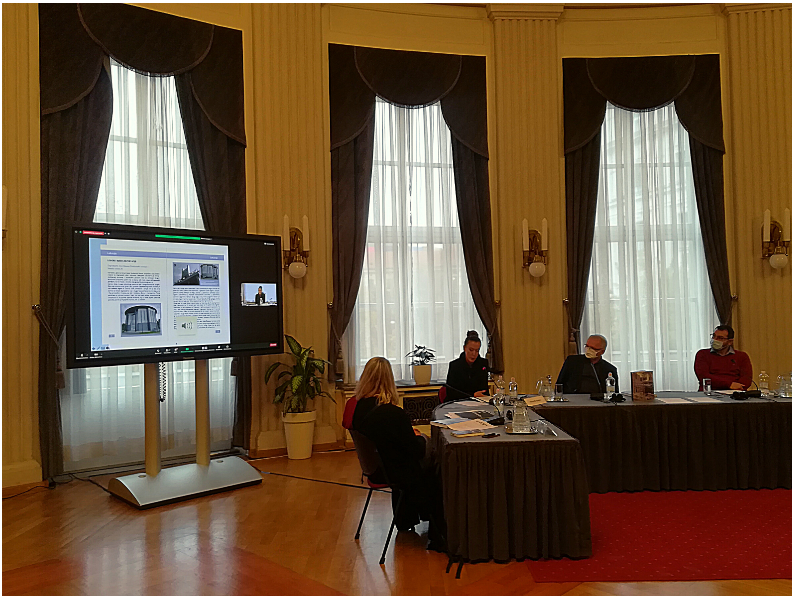 On the occasion of the International Day Against Fascism and Anti-Semitism and the 82nd anniversary of the Night of Broken Glass, on November 9th 2020 an international conference was held at the Journalists' House in Zagreb, under the title, "New Approaches to the Legacy of the Holocaust and Holocaust Education".
The conference was organised by Documenta – Centre for Dealing with the Past, with support from the US Embassy and the Europe for Citizens programme, as well as the Education, Audiovisual and Culture Executive Agency. The Conference was also attended by members of the Australian, Austrian, Irish, Italian, German, US, Serbian and Swiss Embassies.
Due to the situation involving the pandemic, the conference was held as a hybrid event, combining presentations in the main auditorium of the Journalists' House and online contributions through the Zoom platform.
The main focus of the discussions was on the challenges in Holocaust education, the result of years of relativisation and denial of the crimes of Nazis, Fascists and their collaborators in Croatia and elsewhere, as well as on presenting perspectives and examples of good practice from Croatia, Germany, Italy and Serbia.
Please find in the following PDF document the program, the report with recommendations from the Conference and some of presentations.