CALL FOR PARTICIPANTS – Summer school "Between Memory and Oblivion"
18. May 2023 08:58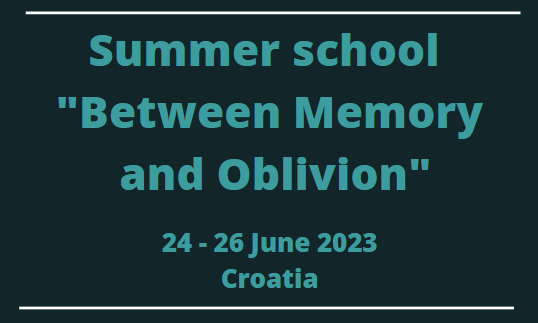 Documenta and its partners are looking for participants for the summer school "Between Memory and Oblivion", which will take place in Croatia from the 24th to the 26th of June 2023.
The summer school will deal with the topic of culture of memory and remembrance/forgetting practices in Croatia, through different methodological tools, including lectures, visits, taking part in commemorations, and workshops. On the second day of the activity, the participants will visit locations of the former Ustasha concentration camps from Gospić-Jadovno-Pag system where mostly people of Serb and Jewish ethnic descent were killed during the summer of 1941, and take part in the annual commemoration.
Participants should be resident of the European Union member states, and be between 18 and 30 years old. To apply please complete this form: https://forms.gle/qhyDacf1EkhuYrNX6 until June 4th, 2023.
For more information, check the infopack attached, or contact alice.straniero@documenta.hr.
The project "Between memory and oblivion: WWII places of remembrance" is financed by the European Union through the programme CERV.